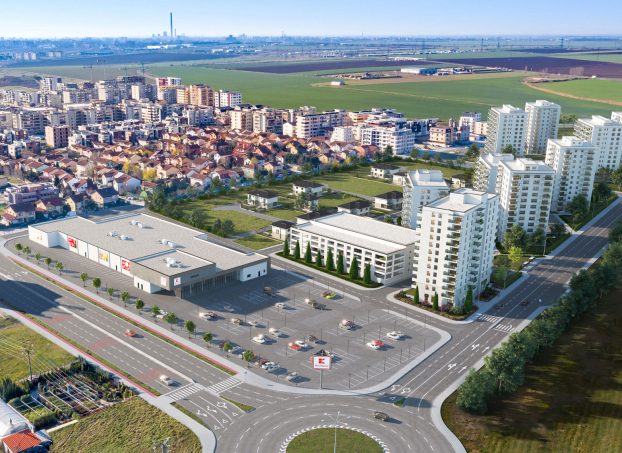 OUR STORY
Boreal, a real story built by Impact and enlivened by every family that has chosen to live better, more beautiful, giving us the vote of confidence with a meaningful choice. For 32 years we have been building homes that embrace life stories and thus, we are laying the foundations for a long-term partnership.
We are developing projects at national level, but the longing for the sea and the nostalgia for everything Boreal means, the first residential complex built in Constanța after 1989, motivated us to start BOREAL PLUS project, which totals 18 elegant homes and 9 apartment blocks and a plus comforts and facilities in the area, including: new landscaped green spaces, hypermarket next to compound, garden, park with playgrounds, but also commercial spaces. Every family needs a place to grow, to dream, to call it HOME.
Exactly what BOREAL PLUS offers: a wonderful environment in which families thrive, in perfect harmony with nature.
PHASES OF THE PROJECT
BOREAL PLUS comprises 691 homes, homes with quality finishes and new apartments. The entire project will be developed in 4 phases, over a period of 4 years (2020-2024).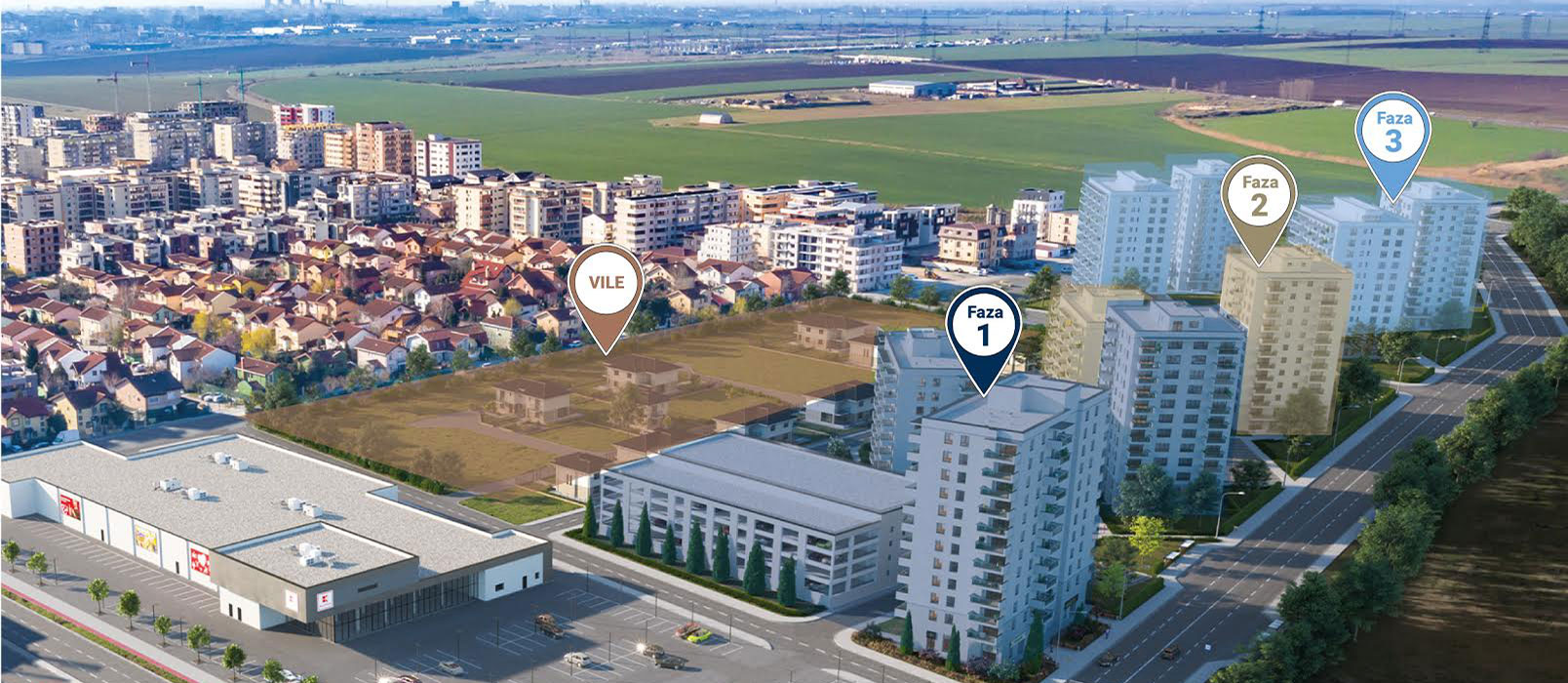 BOREAL PLUS project
691 NEW DWELLINGS
18 HOMES WITH QUALITY FINISHES
673 OF APARTMENTS
will be developed in 4 phases, over a period of a few years
18 HOMES WITH QUALITY FINISHES
18 finalized homes delivered in 2021
209 apartments, delivered in 2023
18 HOMES WITH LUXURY FINISHES
The individual homes have a built area of 170 sqm and those connected to the heel have a built area of 167 sqm. They benefit of modern compartmentalization, which differentiates the rest area from that of daily activities.
For extra harmony with the natural environment, each house has a plot of green space, with areas from 315 sqm to 458 sqm.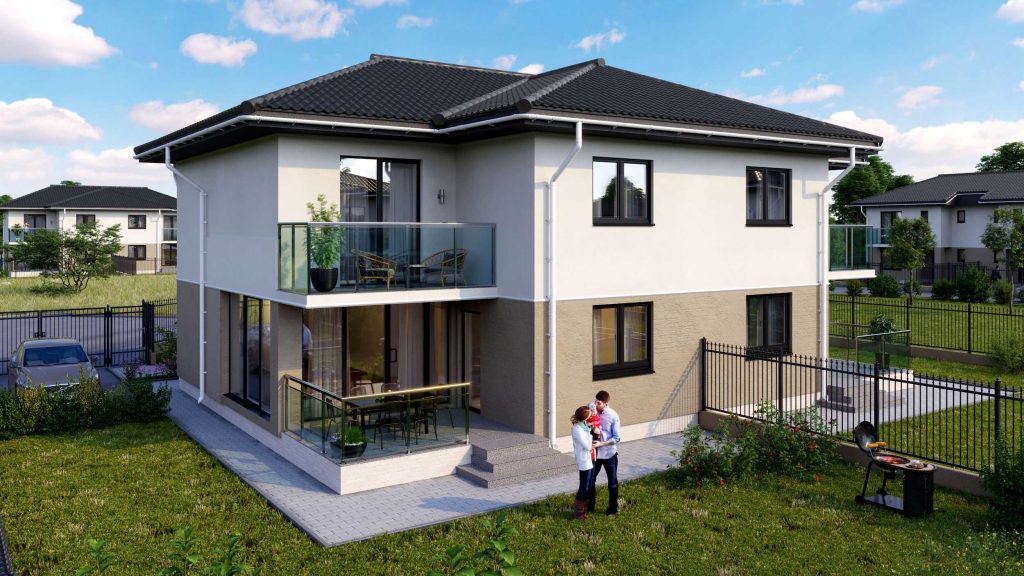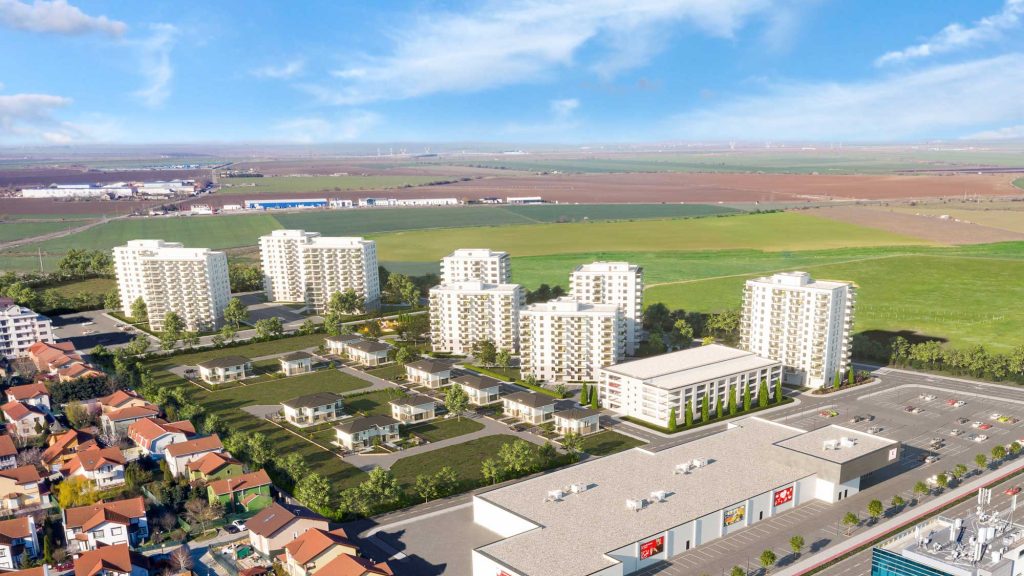 9 BLOCKS WITH 673 APARTMENTS
The homes are well sized and compartmentalized and benefit from a panoramic view of Lake Siutghiol, which gives an extra elegance and comfort for an exclusive life near the Romanian coast.
The complex will also have 811 parking spaces, of which 289 spaces will be arranged in a multi-storey car park, with GF + 4F height that will be built in the first stage.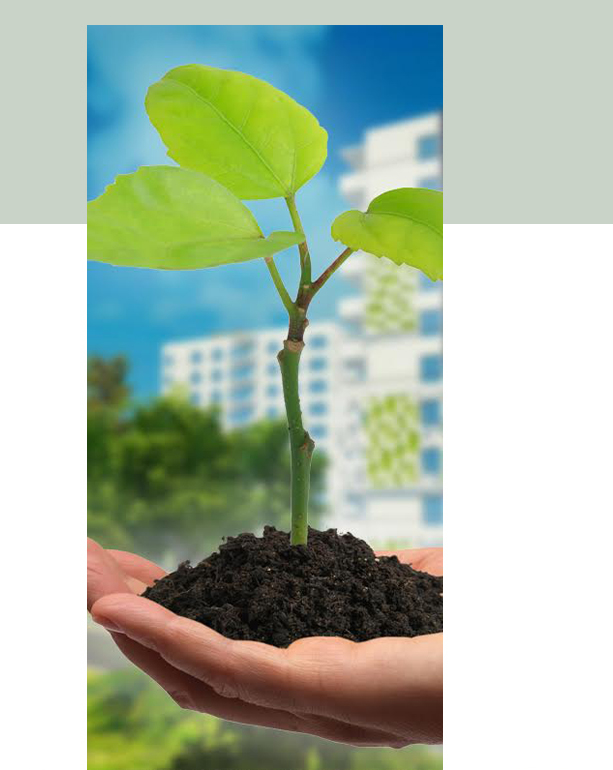 SUSTAINABLE DEVELOPMENT
BOREAL PLUS aims to become the new standard in terms of housing in Constanța, using carefully selected materials and efficient technical solutions.
Responsibly and sustainably planned, the neighborhood includes: selective waste collection and management system, efficient lighting, wastewater recovery, and management.
The innovative design maintains a high standard of quality of life and transforms any space into an oasis of well-being and comfort.
Modern architectural solutions
Exceptional urban indicators
Standardized construction solutions, which allow cost efficiency and high energy performance
Sunshine studies underlying the location of the blocks deal with issues related to how natural lighting affects the vicinity of the analyzed location
Solid foundations
High quality waterproofing, using the latest materials and technologies
The structure calculated so as to withstand a high seismic degree, according to the regulations in force
Exterior walls 30 cm thick and 10 cm thermal insulation
Walls between apartments with a thickness of 30 cm
Partition walls with a thickness of 11.5 cm
Generous glazed surfaces
Optimal compartments
Interior finishes at high quality standards, using modern technologies and materials of premium brands, recognized in the market by the quality, efficiency and comfort offered
Individual metering
Upstairs apartments have spacious terraces
The ground floor apartments have their own garden
Sustainable planning and construction
Selective waste collection and management
High efficiency indoor and outdoor lighting
Wastewater recovery and management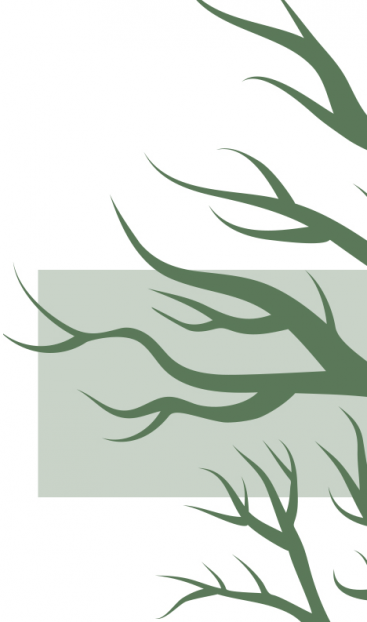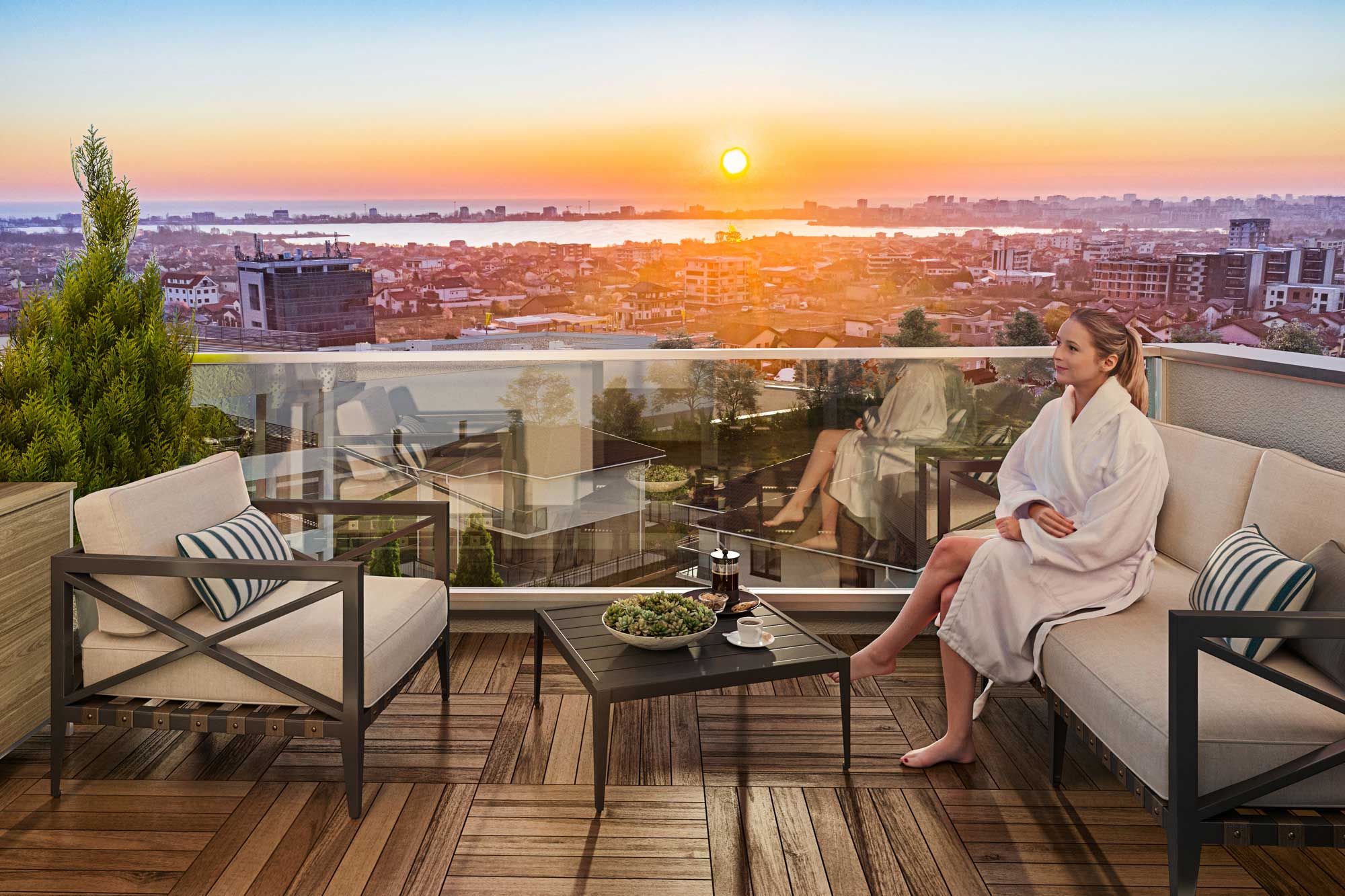 LIFESTYLE
BOREAL PLUS means security in the future and the conviction that you are in the right place, at Home! Embrace a lifestyle with extra comfort: from the excellent positioning, to the clean air with sea breezes and all the facilities you can enjoy close to home. More peace and relaxation, without the stress of frequent trips outside the ensemble. You have more time for yourself and your favourite activities because in BOREAL PLUS you benefit from hypermarket, commercial spaces, sports field, park with playgrounds and kindergarten. And if you opt for the upper floors, you have the bonus of a panorama that invites you to spend more time at the window or on the spacious terrace, to enjoy the sunrise and a view over the area, whose horizon can be even the sea.
Home is your comfort space, arranged the way you like it, a place where you leave your worries at the door and disconnect. BOREAL PLUS is located in an area away from the city congestion, but at the same time, an area close to the key points of the city.
The BOREAL PLUS neighbourhood will benefit from green spaces disposed on an area of ​​12,000 sqm, which provides a natural setting, conducive to relaxation. Studies confirm that people who have green spaces near the house report a higher quality of life, and by choosing to live here, you can include in the list of daily activities walks in the park, on the shores of Siutghiol or on the sea, just 15 minutes drive .
Families will appreciate BOREAL PLUS, because it includes secure access and it has a park with a playground for children, which brings extra safety and comfort.
The project is complemented by a range of services and facilities that anticipate the needs for a quality urban life, from parking lots, speakers and secure access, to office and commercial spaces.
Shopping is both a necessary activity and a relaxing one. Close to the house of commercial space, to reduce the time spent shopping.
BOREAL PLUS
DEZVOLTAT DE IMPACT
"We believe in the art of building. We believe in the art of living. We believe that homes can provide comfort, inspire, and bring balance and energy. We believe that every house must be built with passion and perspective. Our projects are born from these beliefs, to embrace your story, in sublime harmony. Our mission is to have a positive impact on people's lives, by building high-quality housing, with an emphasis on well-being and efficiency, to generate profitable investments for our customers.
The experience of 32 years validates our perspectives and plans for building bold projects in the big cities of the country: Bucharest, Constanța, Timițoara, Iași, and Cluj. "
The charm of the seaside and the nostalgia of an experience with beautiful results were the motivation for Impact Developer & Contractor to return to Constanța with a new vision. With 32 years of experience, the developer implements a new housing concept, based on solid constructions, at high standards, with a high degree of energy efficiency. A better life experience is one of the main objectives of the developer, which prioritizes the creation of a framework conducive to living at Western standards.
The mix of residential and commercial make it an attractive area, so Impact chose to sell part of the land owned from the Boreal area to a hypermarket which is an extremely necessary facility for a community.
BOREAL PLUS has little of the charm of American home neighborhoods and little of the American style of building block neighborhoods, with the necessary distances required by the sunshine study, with green spaces and parks between buildings, with enough parking spaces for residents and visitors.
Although recently launched, the project is already enjoying European recognition. In December 2020, BOREAL PLUS received the Residential Development Title from the International Property Award, as a validation of the entire housing concept.
OTHER PROJECTS DEVELOPED BY IMPACT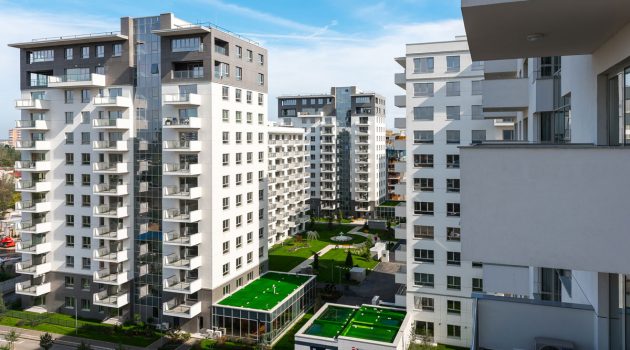 Bucharest
LUXURIA Residence
The first residential project in Bucharest with BREEAM Excellent Certification, LUXURIA attracts a new philosophy of life, offering top facilities for an exclusive community of successful people.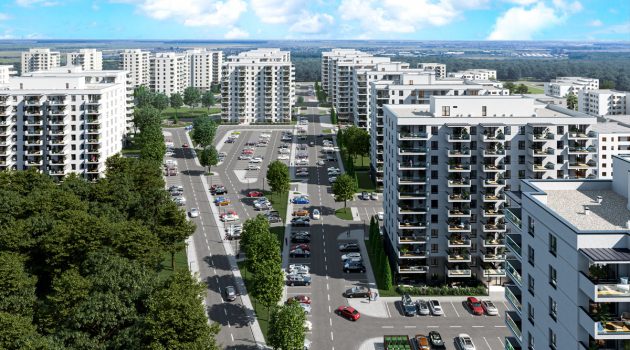 Bucharest
GREENFIELD Băneasa
Located in the vicinity of Băneasa Forest, Greenfield brings a unique combination of modern minimalist architecture, complete facilities and an exceptional lifestyle, with the benefit of the cleanest air in the capital.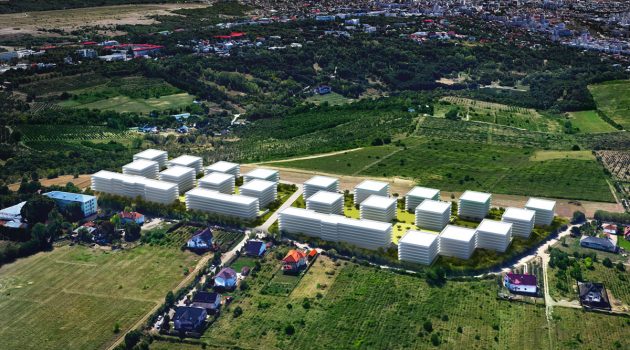 In the city of the 7 hills, IMPACT will implement the company's flagship project, Greenfield, a concept focused on sustainability, a magnet for an active community that loves comfort and nature.