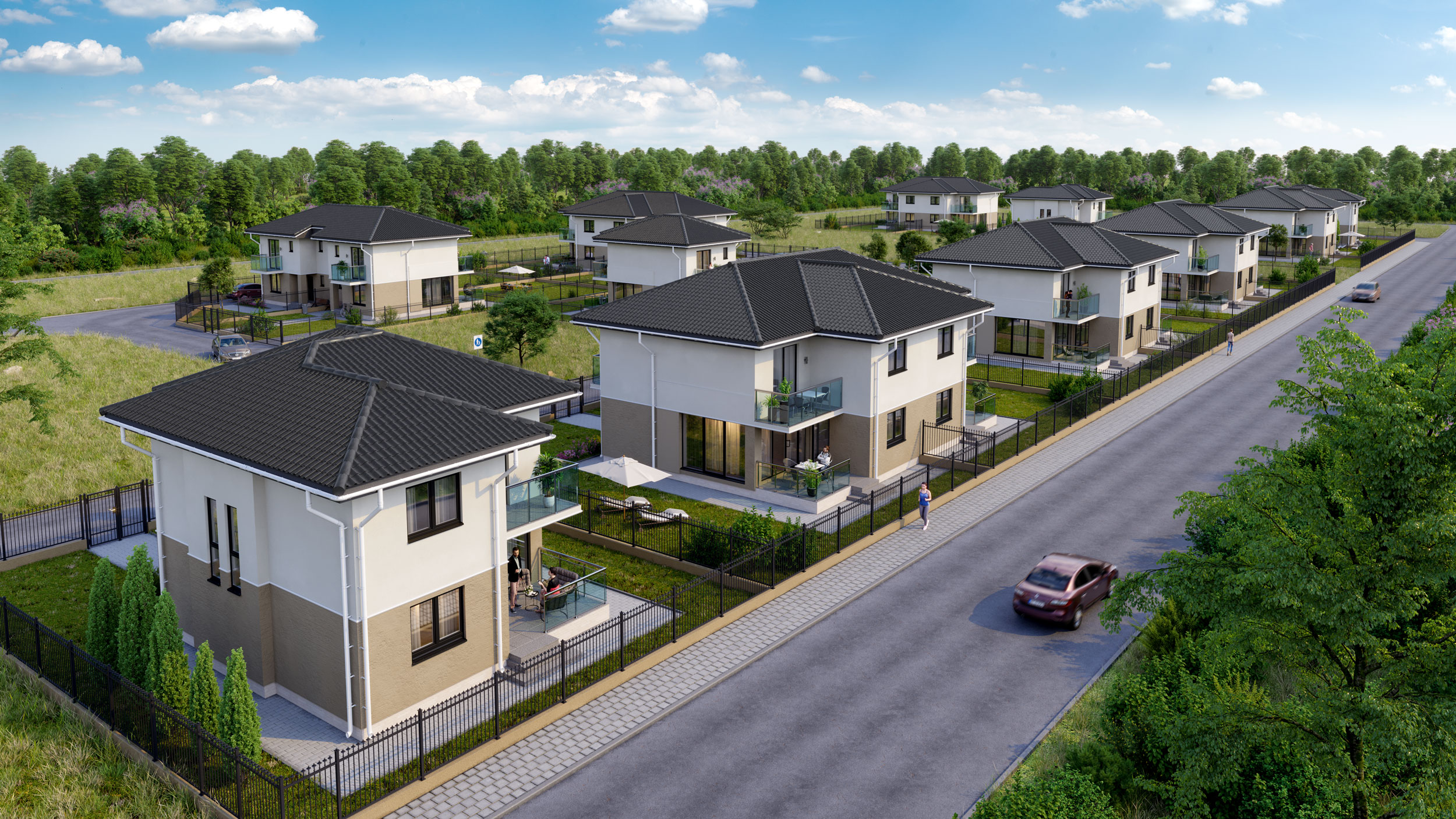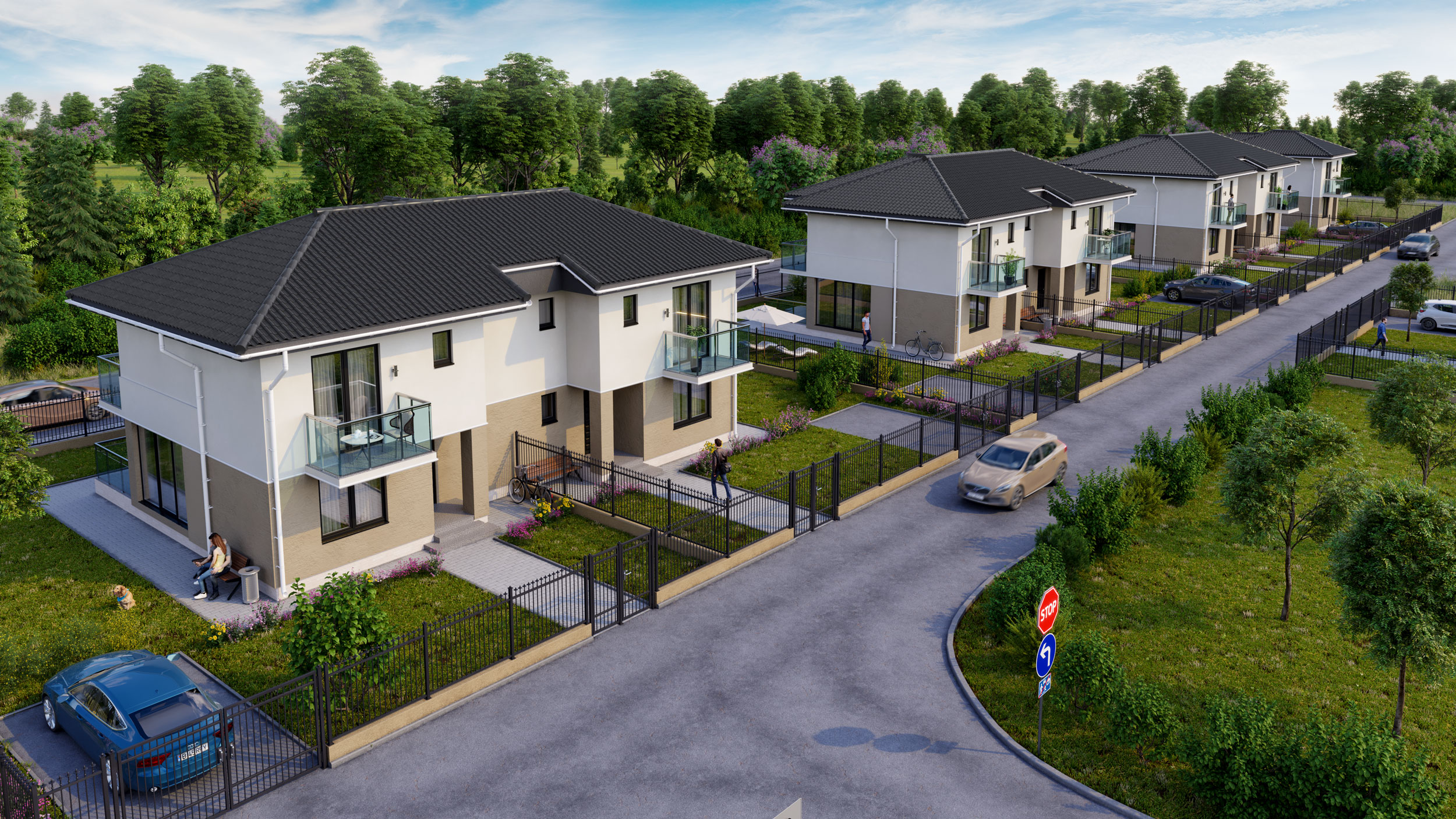 Constanta_05_Doublehouse_front1
MODERN HOUSES COMPLETED in Constanța, Tomis Plus – Boreal area!
Elegant and comfortable design
The 18 villas with a height of GF + 1, with their own courtyard, are built with high quality
materials, carefully selected, with premium finishes and efficient technical solutions,
representing the right choice for both large families and people who want a peace and quiet
place of their own.
The VENUS villas are individual houses, and AURORA 1 and AURORA 2 are houses
connected to the heel, sharing a common wall. Each of them has its own generous
courtyard, with areas between 315 – 440 sqm and parking place included.
Choose the perfectly suited home for your lifestyle!